THE COMPANY WAS ESTABLISHED IN BEIRUT-LEBANON IN THE SHIAH REAL ESTATE AREA AT THE END OF 2009. THE COMPANY HAS BEEN ACTIVE IN ARRANGING AND MANAGING THE INTERNATIONAL PURCHASING AFFAIRS OF ALL THE SISTER COMPANIES AND OBTAINING PREFERENTIAL PRICES. THIS COMPANY HAS BECOME THE MAIN BUYER OF ALL SISTER COMPANIES AND DISTRIBUTED TO THE REST OF THE BRANCHES AND COMPANIES.
IN 2017, THE COMPANY RECEIVED 1690 CONTAINERS FROM AROUND THE WORLD FROM ABOUT 50 SUPPLIERS IN 2017 ALONE. AND WE HAVE A DISTINCT COMMERCIAL MANAGEMENT TO FOLLOW UP INTERNATIONAL PURCHASES, FOLLOW-UP THE PRICES, PRODUCTS, AND TRANSPORT LINES FROM THE MOMENT OF CONTRACTING, LOADING AND DURING TRANSPORTATION UNTIL THE PRODUCT REACHES OUR WAREHOUSE.
ACCORDING TO THE BELOW TABLE, THE NUMBER OF INTERNATIONAL SUPPLIERS REACH MORE THAN 112 AT END OF 2017. LOCATED IN 22 COUNTRIES, IN ADDITION TO SUPPLIERS IN EGYPT, INDIA, MOROCCO, PERU, PHILIPPINES, CHILE, BULGARIA, BRAZIL, COSTA RICA, LEBANON.
SALES RECORD:
THE COMPANY'S SALES REACHED US $ 234 MILLION OVER THE PAST FIVE YEARS. THE FOLLOWING ARE SELECTED PRODUCTS: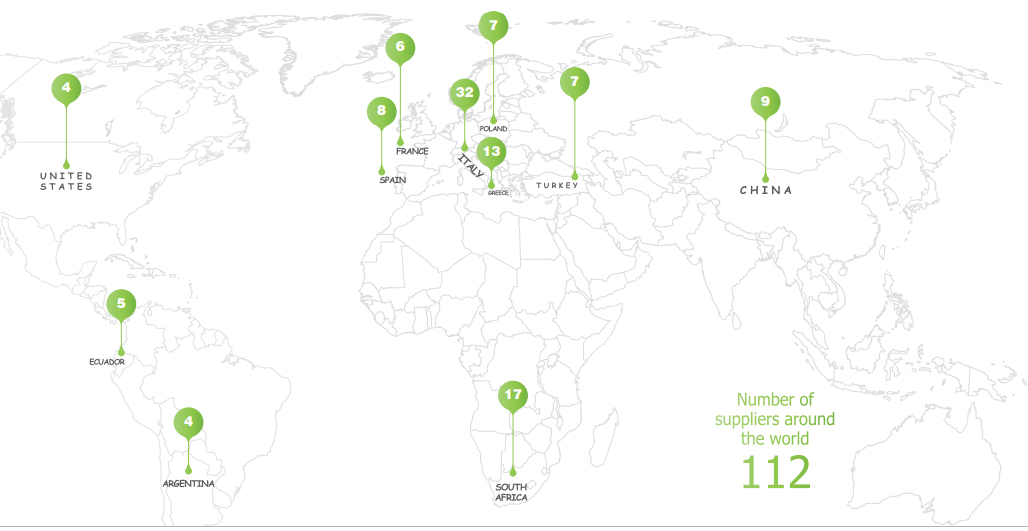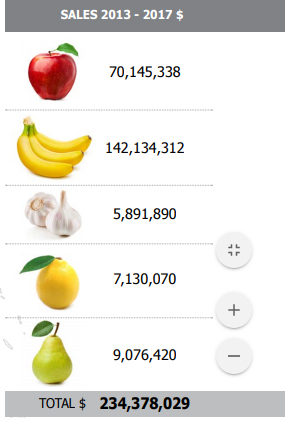 ---
INTERNATIONAL DISTRIBUTION CO
Lebanon